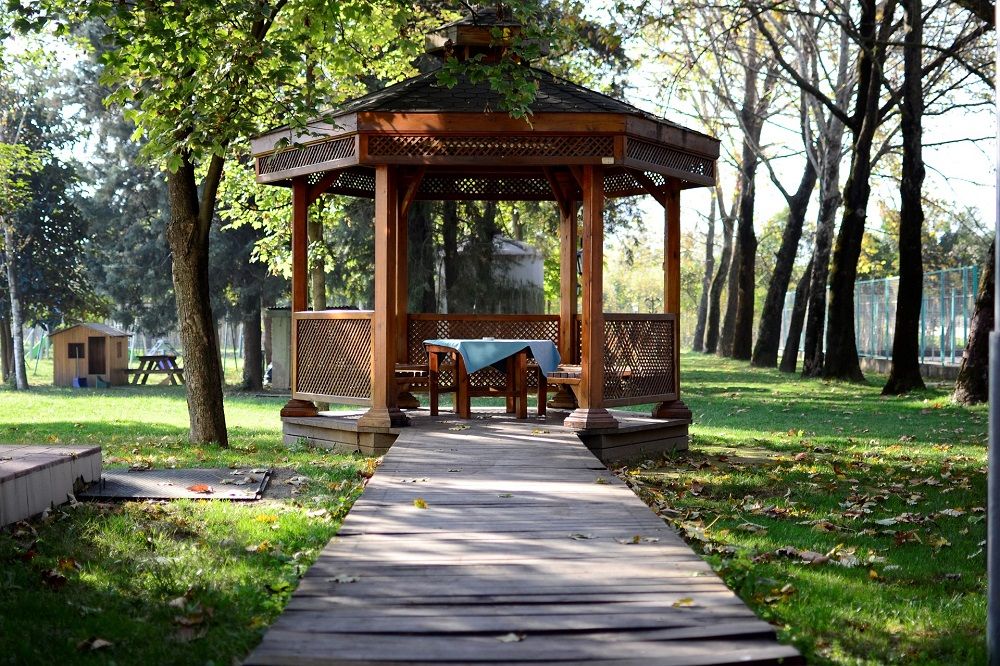 You've probably heard about pergolas and seen pictures of them, thinking they are only meant for the rich and powerful. That is not true! Pergolas are a very affordable and amazing solution for any outdoor area! In this article, we will take a look at all the benefits you will get from installing one, possible applications and the different kinds so you can make the best possible choice for your property.
What is a pergola?
They are an outdoor roof structure having four open sides supported on vertical pillars with climbing plants, wood or leaves, and are ideal to be used for unenclosed dining spaces or small kitty parties. They beautifully form a shaded walkway, a passageway, or a sitting area.
The concept of pergolas is unique with the ability to add spark to your backyard or your garden. They can also be installed on your entrance. Many people use them when they want to organise an open marriage ceremony in their own home or even an outdoor birthday party. Similar to decks, pergolas are a great way of utilising the outdoor spaces effectively and even provide shelter from the scorching heat and heavy rains.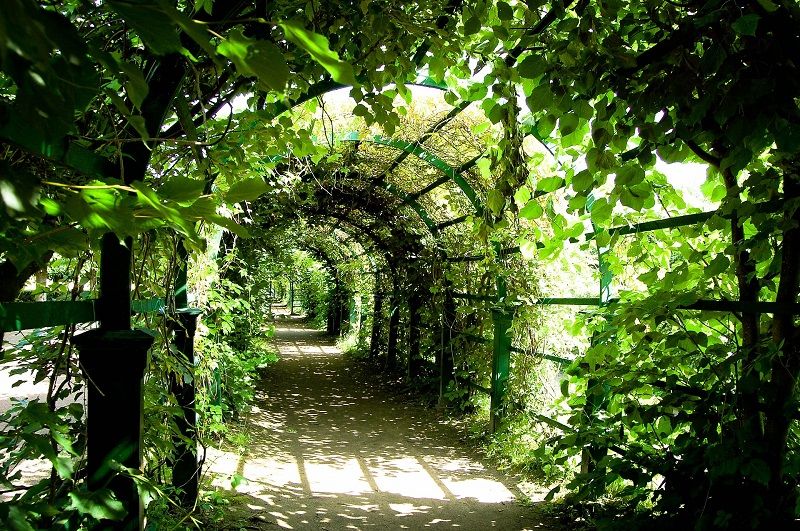 Efficient application and uses of pergolas in today's houses
The concept of having a deck and pergolas go hand in hand. This shed looks perfect if placed on a wooden deck which you can transform into your private Jacuzzi or a bar. These new-age shelters have several applications which are as follows:
These shelters have immense potential in providing the perfect comfort. As all its side are open, you can place them around a swimming room. Enjoy the splashes of water during hot summers with your family and loved ones. Placing these pergolas will certainly give your refreshments a sidekick.
If you're planning to have your private outdoor lounge, then having these wooden shades is a must for you. They come in various types and designs to suit your taste.
Round arch designs of these shades made up of plants and vines give a natural touch. These natural sheds can be placed at the entrance and you can have a hallway of flowers and berries right above your head.
Most of these shades are open on the four sides, but if you want, you can also go in for those that can be enclosed. This will make your dinner dates with your loved ones bent towards being perfectly romantic.
These shades can be installed if you want to have an outdoor kitchen or barbecue party. These shades are mostly used while creating landscapes. As they come in different colours and materials, you'll never run out of choices.
If privacy is your main concern, then you can install a curtain on the side of these shades with the best part being that you can always change these curtains to add variation in the ambience of the outdoor settings.
These six innovative applications of pergolas should strike a chord with everyone leaving them agape with awe and wonder.
Types of pergolas to have in your garden and backyard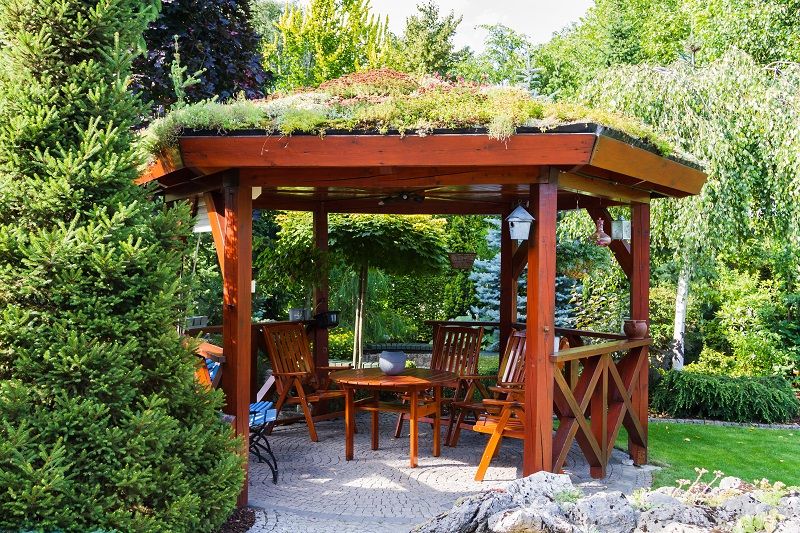 Who doesn't want to own a house that will be complemented by all? Well, pergolas can help you get all the attention you always wanted your house to get. Apart from the applications, these shades are available in various types such as:
If you live in a country where you face extremes of summer and winter, then installing a hot tub cover is recommended. Here the shades are kept partially open to let the breeze flow during the summers and also provide shelter during snowfall.
If you have little space in your backyard then you should go for a patio partition. Without occupying much space, they still give you the classy look.
Apart from wood, you can opt for rain-resistant shades which are made up of vinyl. They are water-resistant and let you enjoy the rain, out on the lawn.
Apart from these, there are cocktail enclosures that are best suited for outdoor kitchens and garage gateways, to provide a natural eco-friendly shade, for your four-wheelers and two-wheelers.
Conclusion
Pergolas are a great way to enhance your outdoor areas and increase the value of your property, so we definitely recommend getting one. And when it's time for a thorough cleaning, you can always call the professionals with Paul's Mowing Melbourne to take care of your deck, patio and pergola flooring!