Revitalise Your Lawn with Paul's Mowing Melbourne
Let's face it, lawn mowing is dull and takes up a lot of time. But it's still an essential part of gardening and simply something that has to be done.
So save yourself the time and efforts and make sure your lawn looks perfect by hiring Paul's Mowing Melbourne. With the necessary knowledge, skills and all the tools at their disposal, the specialists will surely do the job right and get your lawn back in shape.
Count on us to help you out, address every aspect of your yard and deliver the top quality you require from a mowing service.
Why Book our Lawn Mowing
Want to spend your Sunday relaxing with your family? That's just one reason to opt for the lawn mowing services we offer to you. Would like to have a neat garden, so you can enjoy every moment you spend there? – That's another.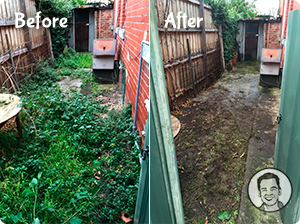 No matter the reason, the size of the job or the hours of work needed, we have it all covered for you.
The technicians will be with you at a time that works for you, taking care of everything quickly and cleanly, as if they aren't there.
You'll get top quality service backed with years of experience, expertise gained on the field, and hours of training with mowing and gardening pros.
The professional equipment also helps a lot . We have a great collection for every worker and use everything- from the powerful mowers to the smallest specialised tools – to reach the goal and leave you satisfied with the service.
Professional Mowing for Your Lawn, Expert Care for Your Garden, and More…
Extra perks? Of course. We care about our customers and want to make everything easy and stress-free. Give us a call and take advantage of:
Flexible scheduling with slots available for weekends and holidays
FREE price estimations you can get in minutes, with NO extra charges
Special deals and personalised offers
Online booking with just a few clicks
Trained & carefully vetted lawn care experts
What's more, we can provide you with a full range of garden care and maintenance services in addition to mowing.
With a single call, you will be able to make not only your lawn look perfect but your whole garden space as well. Fertilising, mulching, hedge trimming, etc. – just tell us what you need and you'll have it.
What's even better, we offer many special deals and seasonal discounts. You save money, you save time, and get your garden looking perfect at the same time. What's not to love?