Lawn Mowing in Melbourne: Get your Garden Back in Shape
Is your lawn in need of good care and regular maintenance, but your free time is scarce and you could do with some help? We understand that lawn mowing could be an overwhelming job for homeowners and businesses alike and this is where we come to offer our assistance.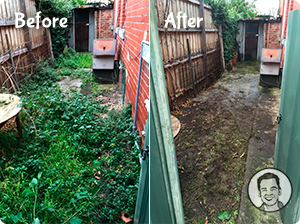 Paul's Mowing Melbourne boasts a reliable team of skilled gardeners, who have the know-how and the experience to keep your lawn in good shape. Regardless of the type and size of your property, our professional gardeners will arrive promptly at your premises anywhere in Melbourne, with the modern equipment and all the necessary tools, required for the job. Our customers have counted on their gardening expertise and professional advice for many years, hence we can confidently promise that you will receive a quality service of the highest standard.
Why Choose a Professional Lawn Mowing Service
There are a number of mistakes that people can make, when taking care of their lawns. From over-watering and over-fertilising to simply not knowing what grass they have, when they move to a new home. The list does not stop here, when it comes to mowing the lawn. The three worst sins with cutting the grass are:
1. Skipping a weekly mowing. Golf courses are lush for a reason – they are mowed regularly. Going off your lawn mowing schedule by even a few days, promotes weed growth and causes a lasting damage to your grass plot.
2. By leaving the grass to grow too tall, you risk "scalping" your lawn with the subsequent mowing. If you attempt to cut it too low in one go, because you have allowed a gap of not mowing it for more than 10 days, you will distress your lawn and make it prone to disease.
3. Cutting the grass with dull blades is an error that many people make. This is easily avoidable if you sharpen your blades at least once a year or simply leave the job to the professionals. They have the right equipment and know what they are doing.
With Paul's lawn mowing services, you will not have to worry about anything. Our experience gardeners in Melbourne will take professional care of your lawn to keep the grass in beautiful and healthy condition.
The Additional Benefits you Get with Paul's Lawn Mowing Service
Multi-service discounts, when you book more than one service at the same time from our extensive range: garden maintenance, irrigation, turf laying, hedge trimming, etc.
Value for money and a bespoke service, tailored to your express requirements
Premier service, delivered by carefully vetted and insured professionals
Free No Obligation Quote and comprehensive answers to all your queries
No Extra Charge for out-of-hours bookings, including public holidays
Convenient booking process via the phone or online
Call us today or take advantage of the 10% discount by completing the online booking form.